Dead or Alive frequently looks and sounds to me like a New Wave version of The Rocky Horror Picture Show [1975], except, to use the immortal words of Rantasmo, with "more gay." For example, the music video for Something in My House [1986] provides many echoes of the whole Rocky Horror movie and especially Sweet Transvestite. It would be a crying shame not to use all the screencaps I already generated from my Something in My House audience participation snark, so let's see some of them again, shall we? This time, they'll be accompanied with screenshots from similar moments in Rocky Horror.
First things first. Here's Sweet Transvestite, featuring words 'n' music by Richard "I Hate Myself" O'Brien, as well as enough bananas on ham to feed the entire state of Vermont, contributed by Tim Curry [Frank], Susan Sarandon [Janet], and Barry Bostwick [Brad]. And here's Something in My House, featuring words 'n' music by Dead or Alive, as well as drama and histrionics contributed by Pete Burns [singer] and Steve Coy [drummer]. Look; listen, and learn.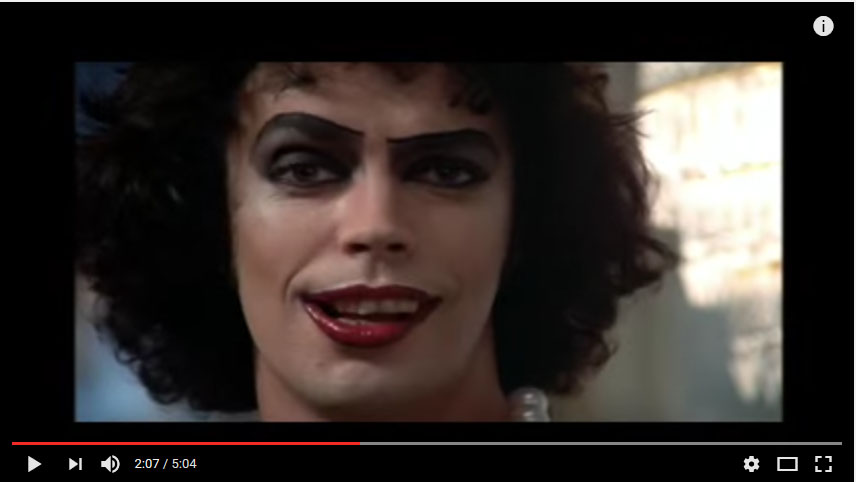 Thus does the tragic saga draw to a close.
Phew. I'm tired. I think I need to go eat a banana.
…What? :p