Art Hop pics.
First I hit the Burlington Farmer's Market, where some artists had booths.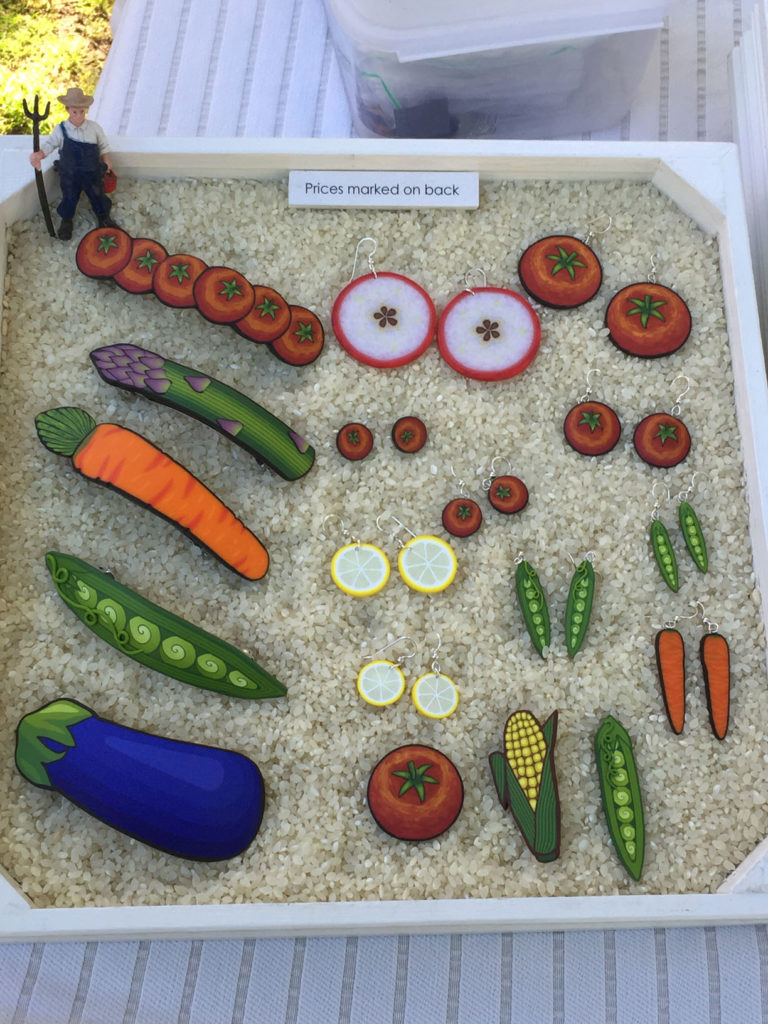 After enjoying the Farmer's Market, I progressed down Pine Street to some artist studios. First started at James Secor's As Not Seen series. Labels of each piece are in separate photos below the photos of the pictures.
Kara Torres had a small table out in front of the Soda Plant on Pine Street. She painted cartoony characters, not shown, as well as swirly, semi-floral watercolors, many of which she cut into bookmarks. I took pictures of my favorites and also bought two.
At this point, I had seen just a small portion of Art Hop offerings. I wanted to get down to the Maltex Building, the stained glass studios, and other studios in the old broom factory [I forget its name]. However, I was running low on energy and money. I knew that, if I pressed on, I would exhaust myself and my bank account. Assuring myself that I could return on Sunday if I wished, I went home for lunch and a nap.