After cruising around Chinatown, I headed back to the dealer room just to see what I could see. I saw more dolls, doll stuff, and original art.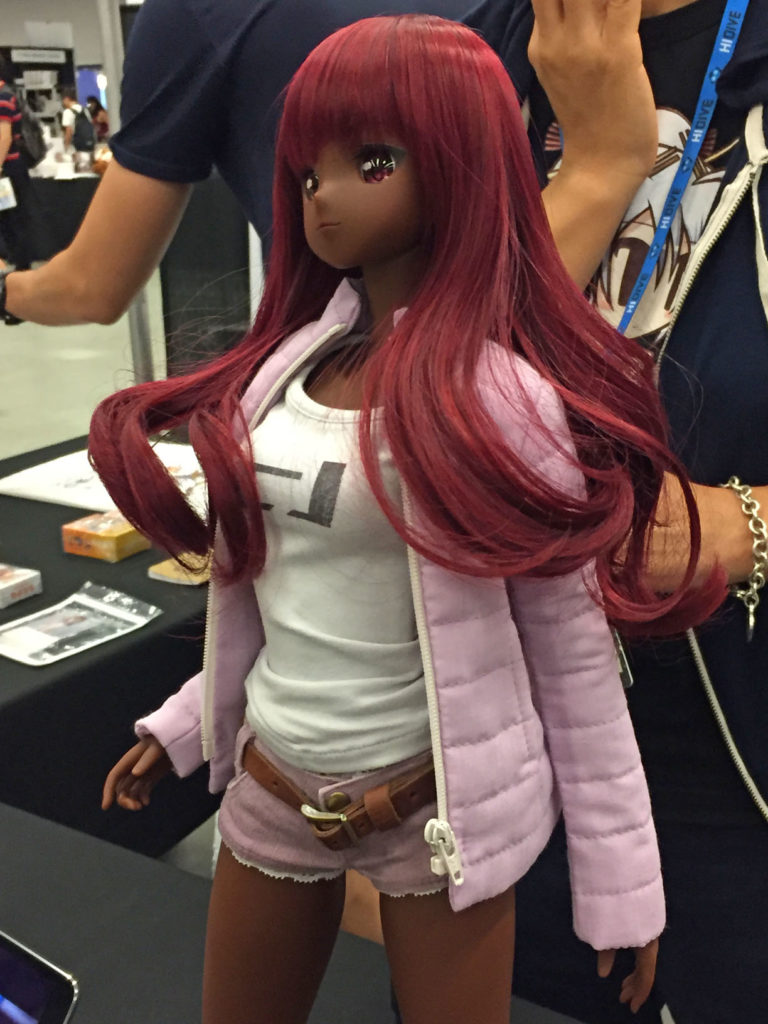 Geeklightful, who made the 1:6 scale poutine, allowed me to take photos of her handiwork. Most of her creations were sweet foods, but I liked her savory foods, like mac and cheese, hot dogs, and of course poutine, better.
Justine Desmarais' booth caught my eye. Amidst the many standard anime characters in other booths, she displayed original characters, done with a sharp, energetic line and dramatic backgrounds that I loved. I purchased a print of a human kid encountering a mermaid. It was only $10.00 CDN!! She even signed it for me.
Then we left at noon, successfully exited the city despite construction detours, and waited for an hour and 45 minutes to cross the border back into the US. We all felt disgusting, being hot, stingy, sticky, and hopped up on sugary sweets, so we made silly jokes until we ran out of energy about 35 minutes into the wait. Fortunately the air conditioning kept us from completely melting. Once we finally hit Vermont, I ran around Chittenden County, dropping off Bittersweet Blue and Lyrajean, so I myself finally returned home at about 4:30 PM, incredibly sick of driving.