Two years after my initial blog post about 3D printing 1:6 scale heads for 12″ dolls and action figures, I'm at it again.
After that entry, I tried preparing heads for printing and sending them to Shapeways, a professional printing service, which offered higher resolution and finishing quality than could be gotten from the local makerspace. I made the heads hollow, but I couldn't figure out how to make neck holes. Therefore I tried manually sawing the necks open. The fine plastic of the print did not agree with my hacksaw, and I got so frustrated that I hid the project in my closet for two years.
Now I'm back, highly motivated to improve my 3D printing skills, because I need a 1:6 scale likeness of Sacha Dhawan as the latest [and arguably best!!!] incarnation of the Master on Doctor Who. I made a decent caricatured likeness of him in Daz Studio. Then I followed this approximate process to create a print-worthy Spymaster.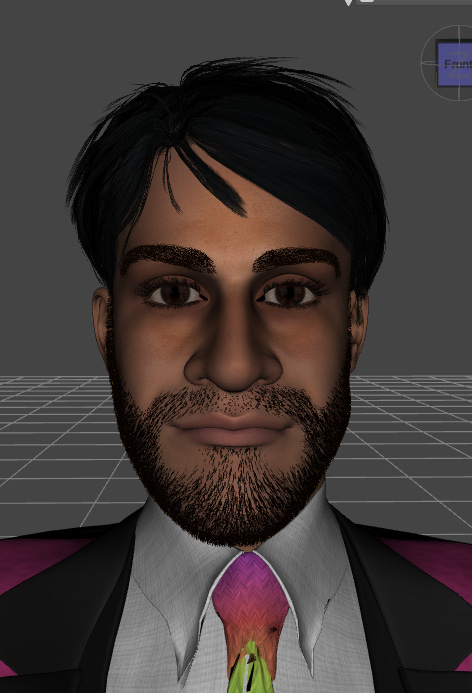 Export head + some neck from Daz Studio as OBJ.
Import into Meshmixer.
Resize import to desired print size.
Use the following parameters on the Make Solid function to retain detail.
Use Close Cracks feature.
Make Hollow with a 2mm offset.
Use Plane Cut to slice off the solid bottom of the neck. Woo fuckin' hoo! A neck hole!
Export as OBJ. STL with ASCII is too large [>60GB] for Shapeways.
Upload to Shapeways.
Resize to desired print size.
Order materials! My first test is printed in Fine Detail Plastic with a regular [smooth] finish.