Deciding recently that my current Fresh Dolls Mia repaint did not adequately resemble Bill, I tried again.
Here's the first attempt at Fresh Dolls Mia as Bill:
And here's Fresh Dolls Mia 2 before customization: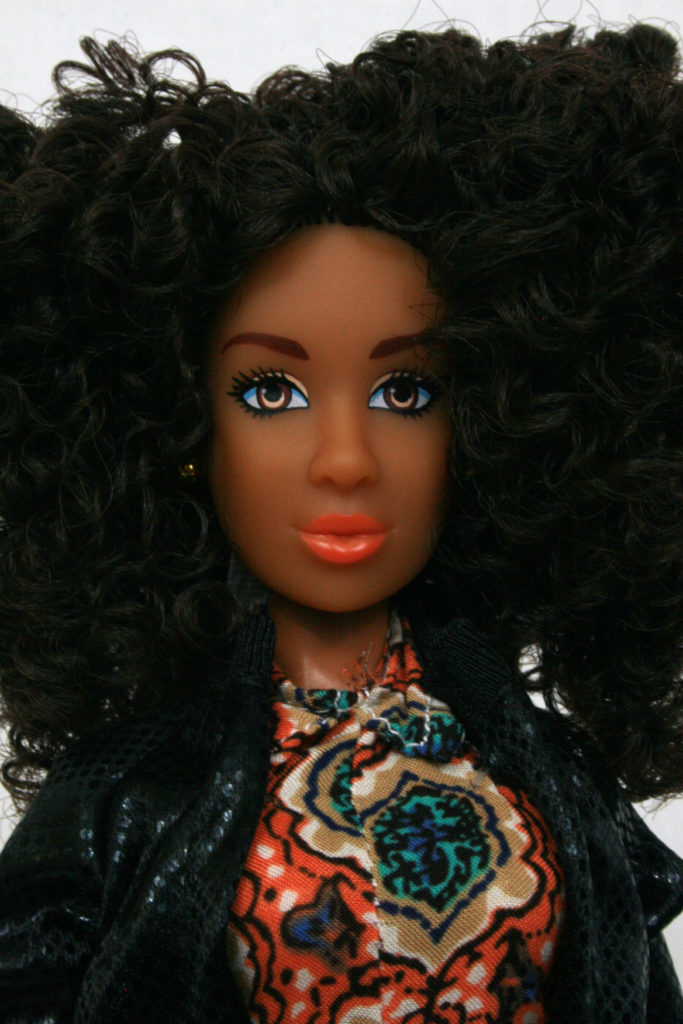 And here's the pic of Pearl Mackie as Bill that's my main reference.
And here's Bill 2.0 after tonight's work. I worked on her irises, eye whites, and eyebrows. She also got a haircut.